Test
Our Test Facility is comprehensively equipped to carry out full speed testing on all our products. Most of our test equipment is portable and can be used for on-site health monitoring of equipment and root cause failure analysis.
• Temperature
• Noise
Our test facility:
• Test bed size: Xm x Xm
• Maximum input power: XkW
• Maximum output power: XMW
• Maximum input speed: Xrpm
• Maximum lifting crane weight: 25 tons
Our test equipment includes:
• XXXkW drive motor
• XXXkW drive motor
• Lubrication system
• Laser alignment
• Test equipment……..
The parameters that we can measure include:
• Input Speed and Torque
• Output Speed and Torque
• Vibration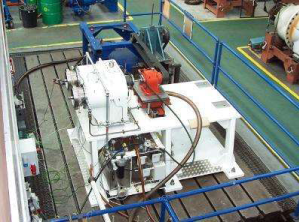 Compact Orbital Gears
Brynberth Enterprise Park, Rhayader, Powys,
UK, LD6 5EW
Call Us: +44 (0)1597 811676